A couples wedding day is one of the biggest milestones that you celebrate in life. Endless amount of planning and preparation all for that one day where family and friends gather to celebrate the love of two people. For family and friends it is an exciting event to look forward to, for the couple it's a counting clock, which tick tocks the sound of a deadline and the days to the big day are counted down.
As soon as we got the call for this wedding we knew it was going to be right down our street, so much so that a few months before the wedding date we to began eagerly counting down the days for the big day. Linda + Iain live in England, so we never really had a proper meeting to discuss the plans. We did have a vague idea of what was in store!!
They didn't want a traditional church wedding instead they created their own wedding with the ceremony and reception all to be held on the grounds of Martinstown house in Ballysax, The Curragh. This alone was enough to get our creative juices flowing!
What a day it turned out to be. The sun was out for what felt like the first time this year. The big yellow ball in the sky beamed down its rays on the ironically big yellow building that is Martinstown House.
The couple actually got "legally married" the day before in the presence of their families, but the real celebration took place here in the gardens with John, Linda's brother being the host for the ceremony. John did a super job, it was a very real and unique experience hearing the couples love story via the words of Linda's brother.
Linda + Iain were super chilled and down for what ever we had planned for the photo shoot. We took full advantage of the surroundings and ventured off around the grounds for some photo action. We let the newly weds enjoy some intimate quietness while we captured them in all their beauty.
You will notice in the pictures that the groom is the playing guitar during the reception, in fact he played a full set. The band for the night was "The Blue Horizon" and guess what? Iain is the guitarist!!!
 What was the best gig you've ever played? My wedding day! – Now that's something!!
Linda + Iain, thank you for having us apart of your wedding day/gig! We wish you all the happiness and love for the future.
 Andy, Edward and crew thank you kindly. You all do a super job and your venue is number 1 in our eyes. If anyone reading this is planning a wedding, this venue should be on your list to check out. Check them out on Facebook
 To the chickens in the courtyard thanks for your curiosity!!
Hope you enjoy our picture story!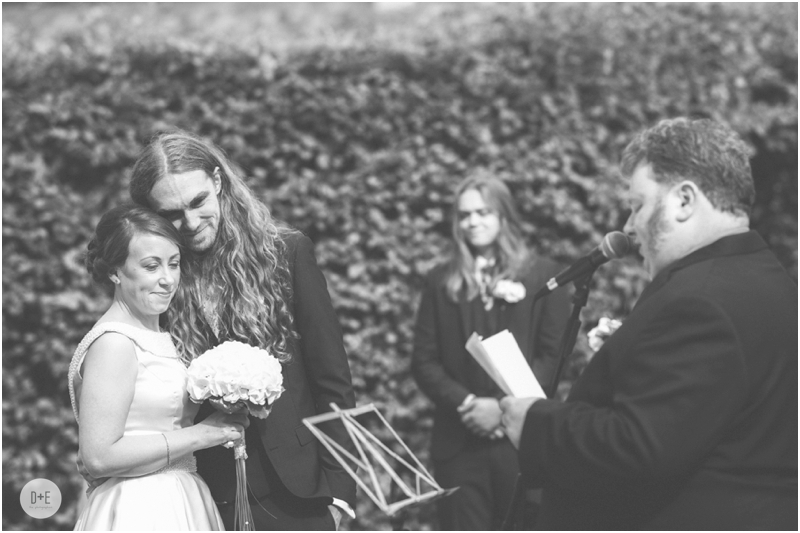 Epic alternative to the "booth" themed photobooths. The local guys from iPhotobooth.ie had a battery powered, open air photobooth printing photos all night. Super fun!!! Check the rest of the photobooth images on their Facebook page